LANGSAT PARK
Jl. Barito, Kramat Pela, South Jakarta, Google Map
It's commonly known as Barito Park, due to its location along Barito Street. The leafy 3.6-hectare Langsat Park features several lotus ponds, a kids' playground, a badminton court, and a 750-meter jogging track.
JIPFest event at Langsat Park:
Photo Exhibition: 9-25 September 2022
BULUNGAN THEATER
Jl. Bulungan No.1, Kramat Pela, South Jakarta, Google Map
Inaugurated in 1970, Gelanggang Remaja Bulungan is the first youth center in Jakarta. The historic venue has attracted a number of well-known Indonesian musicians and artists. The Theater building, one of its facilities, accommodates 340 seats.
JIPFest events at Bulungan Theater:
Press Conference: 9 September
Opening Ceremony: 9 September
Fringe: 16, 23 September
Artist Talk: 10, 11, 17, 18, 24 September
Discussion: 10, 11, 17, 18, 24, 25 September
Public Lecture: 10, 11, 17, 18, 24, 25 September
Projection Night: 10, 17, 24 September
Closing Ceremony: 25 September
KALA KARYA
Jl. Sunan Kalijaga No.1, Melawai, South Jakarta, Google Map
Officiated in late 2021, Kala Karya is the latest addition to Jakarta's creative scene. The multifunctional place hosts exhibitions, music performances, discussions, and creative classes. Its signature facility is a 75-square meter gallery with a modern tropical design. @kalakarya.kalijaga
JIPFest event at Kala Karya:
Photo Exhibition: 9-25 September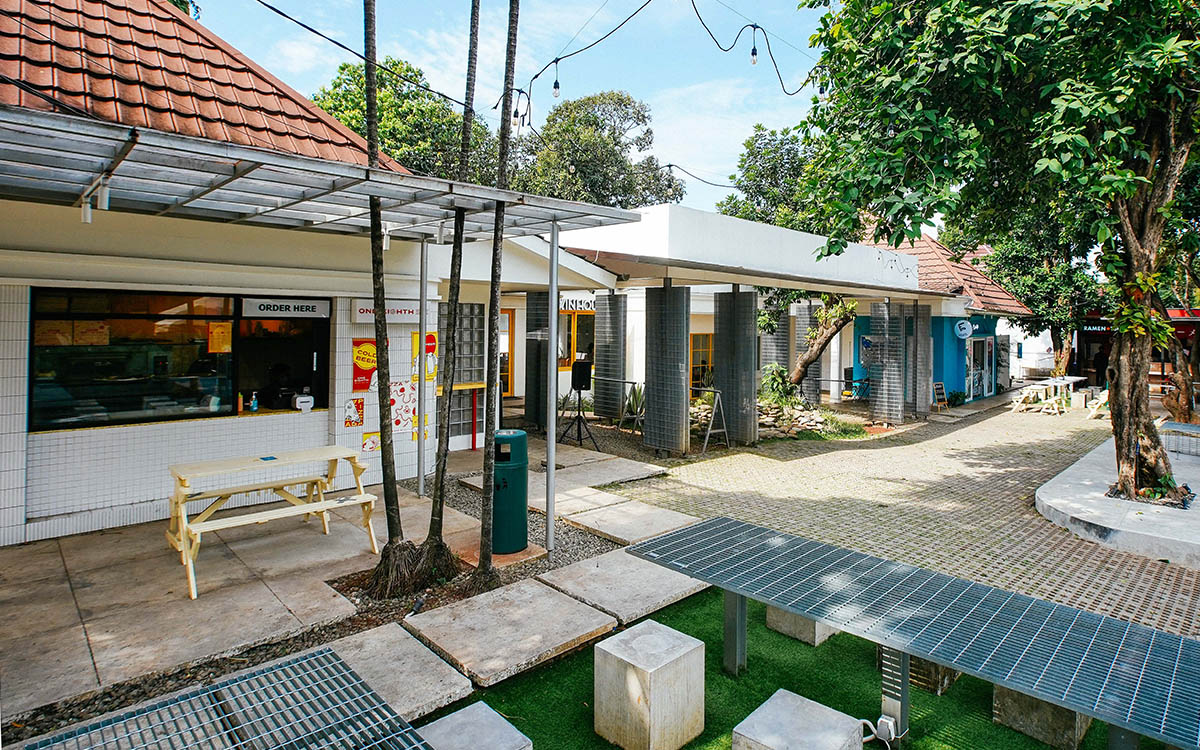 KALA DI KALIJAGA
Jl. Sunan Kalijaga No.1-5, Melawai, South Jakarta, Google Map
The trendy compound breathes new life to the bygone era. Occupying old houses of Perum Peruri (Indonesian state-owned banknote printers), Kala di Kalijaga offers various restaurants and hangout spots, while its multipurpose rooms and outdoor areas regularly hosts community events. @kala.di.kalijaga
JIPFest events at Kala di Kalijaga:
Photo Book Exhibition: 9-25 September
Meet & Greet: 9, 16, 23 September
Workshop: 12, 5-23 September
SOUP N FILM
Jl. Palatehan No.68, Melawai, South Jakarta, Google Map
Initially founded to serve equipment and film processing of analogue photography, Soup N Film grew into a communal center for photographers. Its gallery regularly hosts bazaars and exhibitions, while its main building welcomes artistic explorations. soupnfilm.com
JIPFest events at Soup N Film:
Photo Fair: 9-25 September
Photo Exhibition: 9-25 September
Fringe-Photo Exhibition: 9-25 September